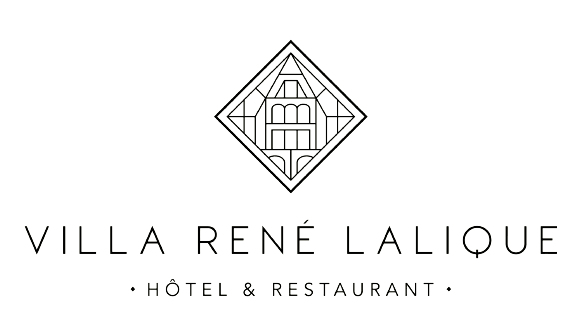 Built in 1920 in Wingen-sur-Moder in the Bas-Rhin by René Lalique, the great art nouveau jeweller and celebrated master of art deco glass, the Villa René Lalique is now an exceptional hotel and refined restaurant — a living and vibrant tribute to its creator. Nestled within the heart of the Northern Vosges Regional Natural Park, the six exclusive suites, each inspired by an original design by the avant-garde artist, tell the story of a name that has become the crowning jewel of the French crystal industry. Within the gourmet restaurant's large glass-walled dining room, Austrian Chef Paul Stradner works with his team to prepare intense and highly colorful creative cuisine. He's joined by pastry chef Nicolas Multon, who draws inspiration from local ingredients for his sweet creations, and Alsatian head sommelier Romain Iltis, who oversees Villa René Lalique's exceptional cellar, one of the finest in Europe, with no fewer than 60,000 bottles. Hervé Schmitt, the restaurant's manager, directs the Lalique's table service and setting like a ballet.
CHEF DE PARTIE
1% - 100%
September 5, 2023
France - WINGEN SUR MODER
Your skills:
Organize and coordinate the work of the cooks and assistants you manage, for culinary creations in your area of expertise.
Carefully garnish and check the presentation of dishes as they leave the kitchen
Check food quality, select ingredients and manage stocks
Develop new recipes to add to the menu, and constantly strive to improve your preparations
Monitor compliance with hygiene and safety standards in the kitchen
Experience in a Michelin-starred establishment appreciated.
Your main qualities:
Excellent cook with real skills in kitchen techniques
Creative and passionate
With a particular interest and talent for a specific area of cooking
Good manager: ability to organize and direct the work of a team
A good teacher with a taste for passing on knowledge
Good interpersonal skills, team spirit and communication skills